The San Diego Randonneurs wool jersey's club ordering is now close!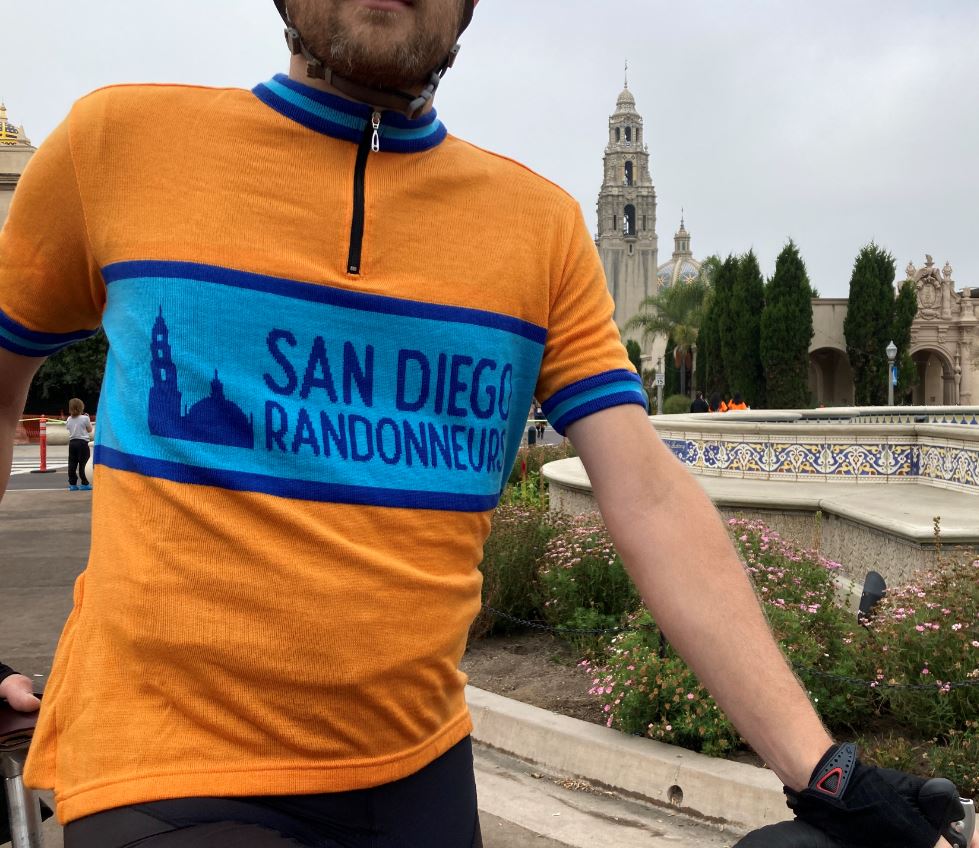 The jerseys have our new club logo, which is the California Tower and Dome that welcome both visitors and locals returning home when landing at the San Diego International Airport.

They are made of Merino wool and assembled by Soigneur in New Zealand (https://www.soigneur.co.nz/page/wool-cycling-jerseys.html)

Our club name and logo design are woven into the jersey.

The short sleave jerseys come in the traditional 1/3 zipper length for the classic "L'Eroica" look.

Sizing chart is available at: https://www.soigneur.co.nz/soigneur-merino-wool-cycling-jerseys.html. The same chart and link is also available on the ordering form.

The bright orange and blue enhance rider visibility.

Wool jerseys pair amazingly well with steel frame bikes, or any other bikes for that matter.

For wool jersey care information, check out https://www.soigneur.co.nz/page/wool-washing-instructions.html.

I will bring the sample jersey (size XL) to the finish at the next 2 populaires for those interested in checking it out.
If there is additional interest in the future, we will organize another club ordering. Thank you for your interest.